Installation and First Steps
To download miCon-L, please visit our Downloads area.

Save zip file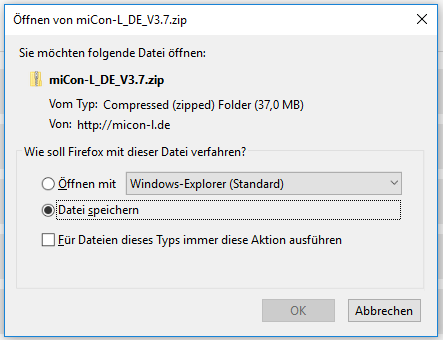 Open download folder and extract file (f. e. with WinRar)
Run miCon-L_EN_V3.7.exe by double clicking in the folder Download
Accept licence agreement (Annehmen)
Extract program files by following the installation instructions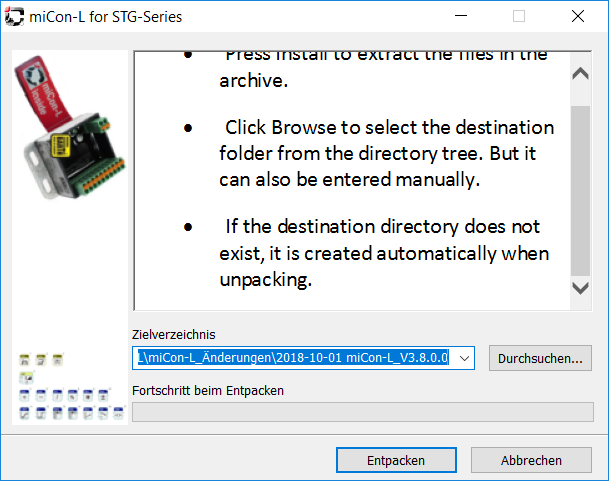 2 Connect the Mini PLC to the computer (example STG-600)
The STG-600 from Barth Elektronik at a glance: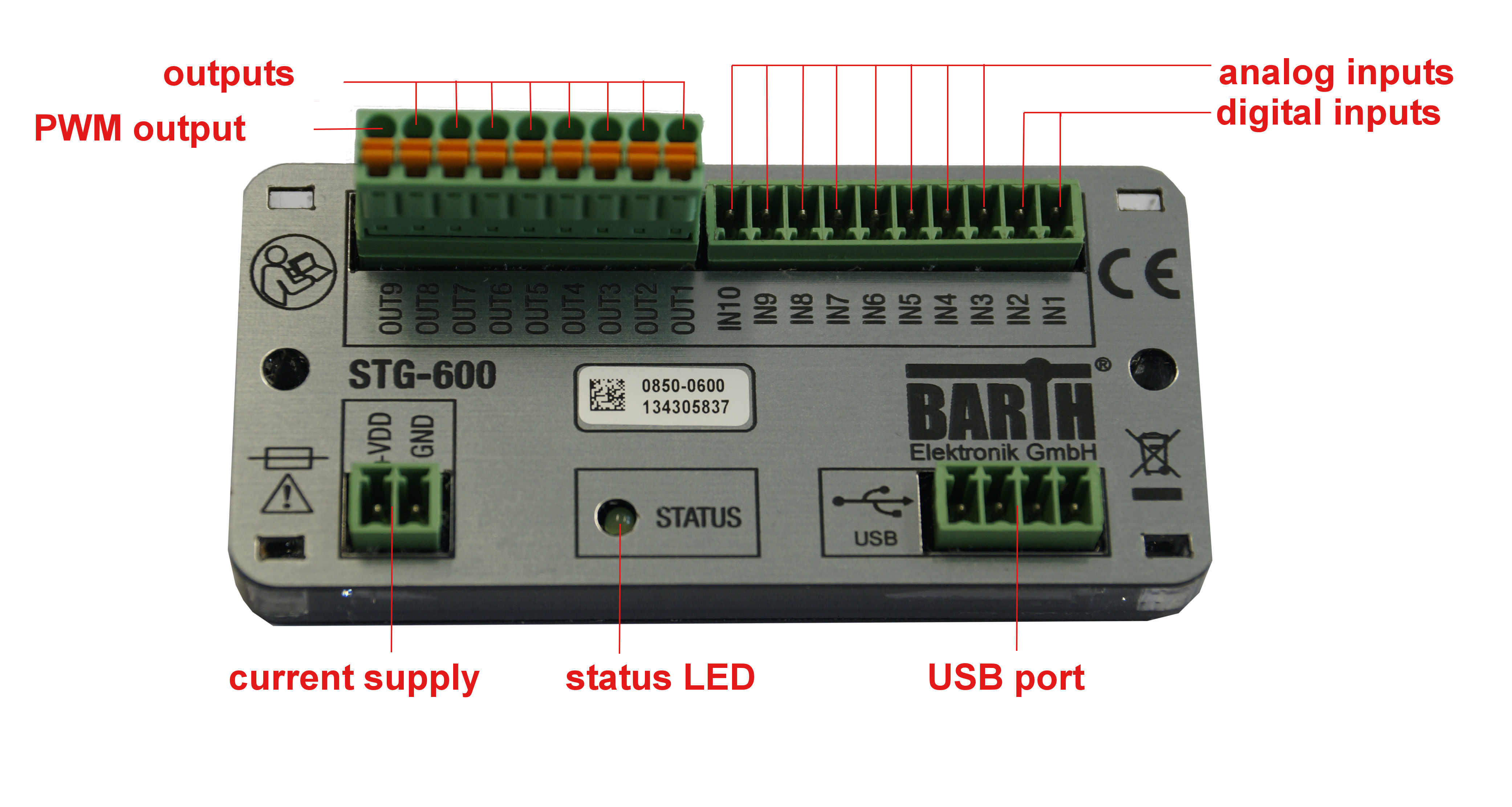 Connect the Mini PLC to a power supply. Then, connect the USB cable to the Mini PLC and the computer. By factory default, the status LED will start blinking on the STG-600 as soon as the power supply is connected.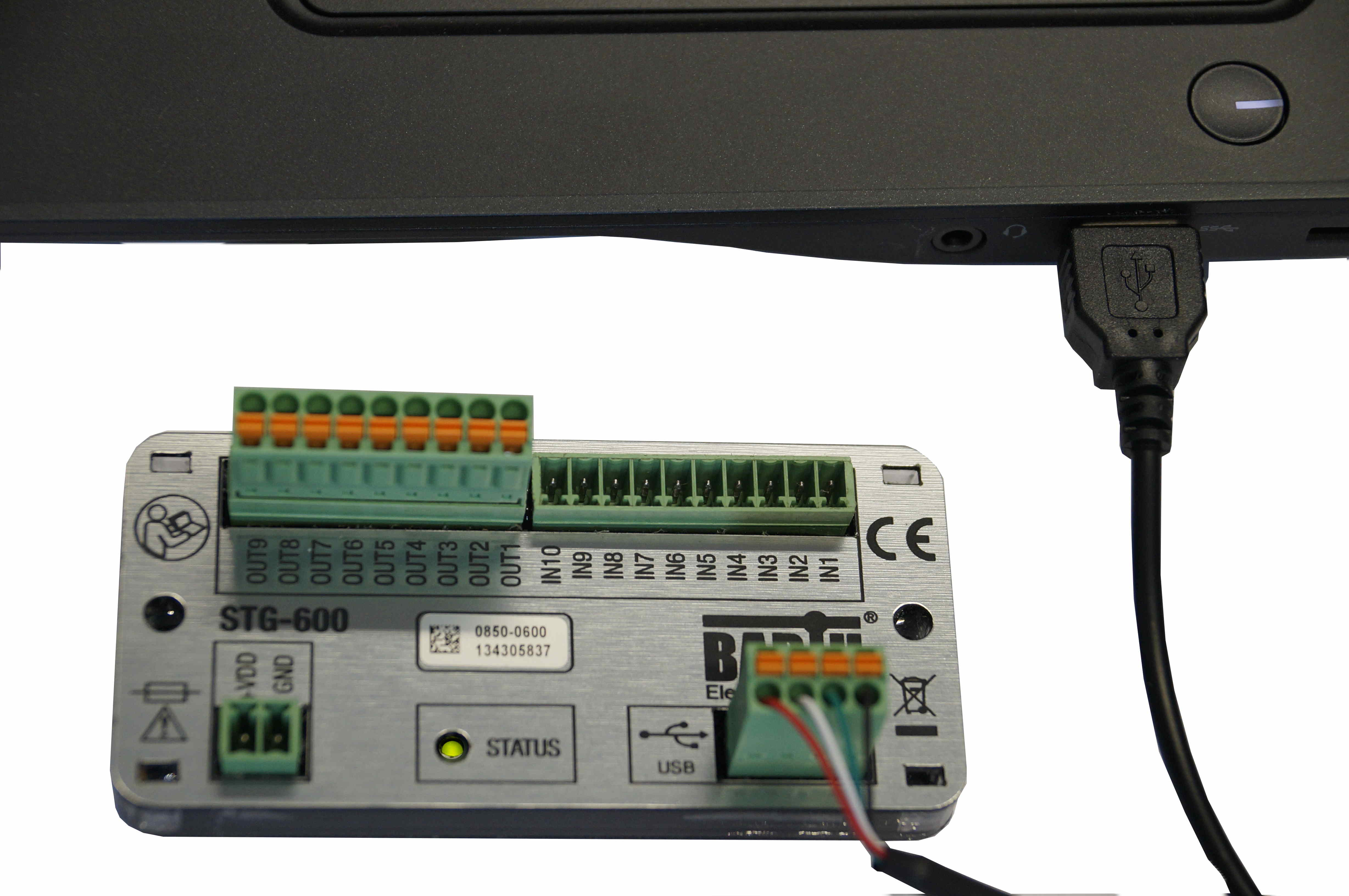 3 User interface
Following, the user interface of the software miCon-L: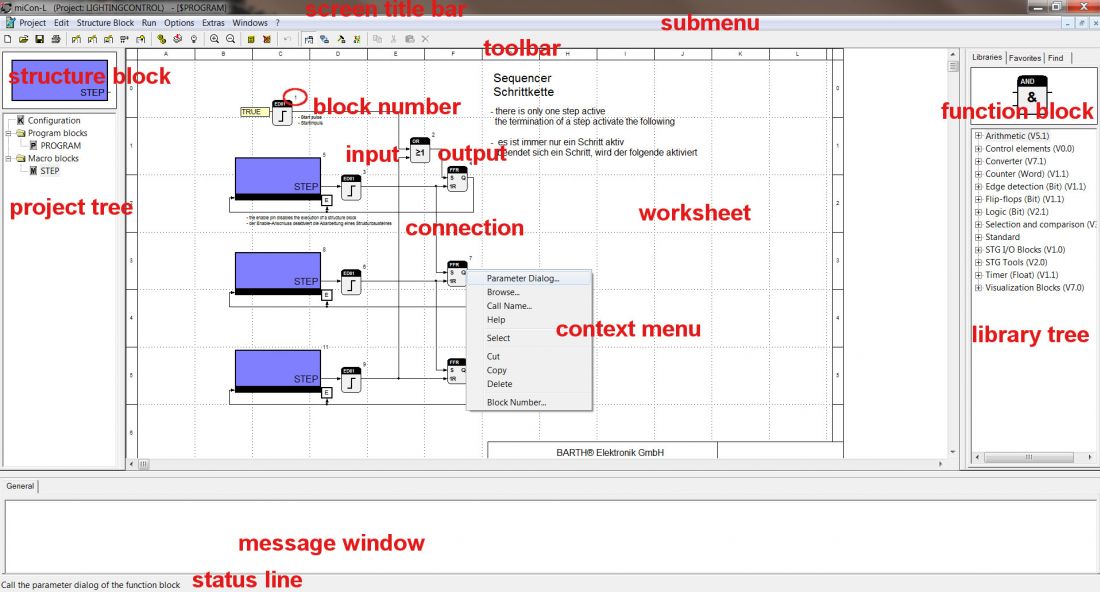 Commands can be used from the submenus, toolbar, context menu (right click) and key combination.
4 Start software
Open StartMe.exe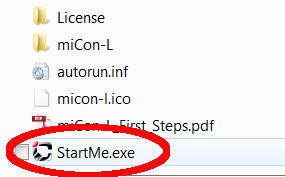 Select "Start miCon-L graphical programming"
Click on "Configure serial interface (COM)" to select the right COM port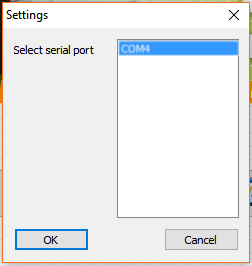 Create new project

Choose connected PLC and project name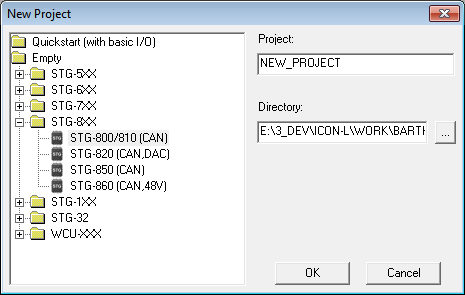 It automatically goes into edit mode